Shijin Prasad R.S
​Information & Communication Technology Manager
​​A qualified Computer Engineer and dynamic IT Professional with Management qualification having rich and insightful ​experience of 11 years, shouldering diverse responsibilities, seeking leadership challenges
---
​
Profile Highlights
Strong Technical Expertise in multiple Hardware, Networking equipment, Platforms (OS), Databases, MS.NET Framework, Tools (Development/Security) & Off the Self Products. Similar Functional Expertise in Healthcare, Retail, Real Estate, HRMS and Engineering sectors.
Extensive experience in IT Operation Management through Definition of Strategy, Policy & procedure for smooth Operations; Design, Re-engineering and Implementation of Process/Technology for optimum performance; Planning & Control of day-to-day Input/Process/Quality/Deliverables; Effort, Risk & Resource Optimization; Proactive & Preventive Support of Assets/Systems/Applications/Tools; Visualization & Implementation of Organizational Business Objectives
Similar experience in Project Delivery Management involving Initiation, Requirement Analysis & Finalization, Project Scoping, Planning (Estimation, Scheduling & Milestones), Quality & KPI Monitoring, Risk management, Communication between project stakeholders, Execution Control and Delivery within agreed timeline and designed quality
Proficient in all phases of Software Development Cycle including Requirement Elicitation/Analysis, Functional Specification development, Solution Design, Test Planning, Development, Testing & Integration, Implementation and Support
Adept in Team Management skills like tasking, delegation, monitoring, feedback, skill upgrade, competence management, career planning, motivation & mentoring of the team
Cohesive Team Player with Fast Learning Curve along with strong analytical, problem solving, innovation, planning, organizational, communication & interpersonal skills.
---
Core Strength

IT Strategy/Policy Definition
IT Operations/Governance
IT Budgeting & Implementation
IT Service Delivery Management
Project Delivery Management
ERP, HRMS, Payroll, CRM, Healthcare (HIS, PACS, RIS, LIS)
Mobile Apps Management
Network, Infrastructure, Security, Data Base Administration
Business Process Improvement
Enterprise Storage/Backup
Team & People Management

Technical Skills


Hardware: Servers, Storages
Network Equipment: Cisco, AVAYA Enterprise IP Phone, Wireless P-P Device, LAN/WAN/VPN
Operating Systems: Windows, Linux , Mac OSX
Systems Services: MS AD, RIS, DNS, DHCP, ftp, http, RAID 6, Mail
Databases: MS SQL Server, Oracle, Phpmyadmin, MySQL5.0
Development Tools: VB.NET,

ASP.Net, HTML,

VB6
Security Tools: Firewalls, Antivirus
Products: Hospital Information System , ERP, Marketing Software tools, CRM
---
---
Social Media
---
Powered by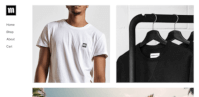 Create your own unique website with customizable templates.

ICT Manager Health Care